Oral Hygiene
Advice
Brushing for Adults and Children from 7 years old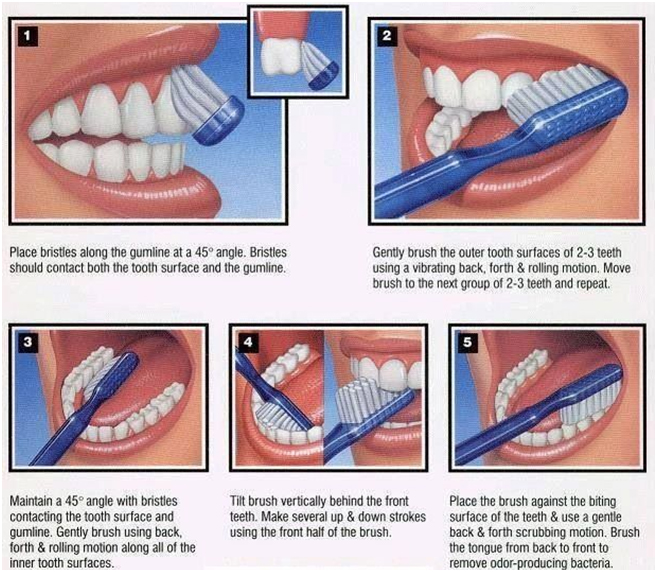 Flossing Technique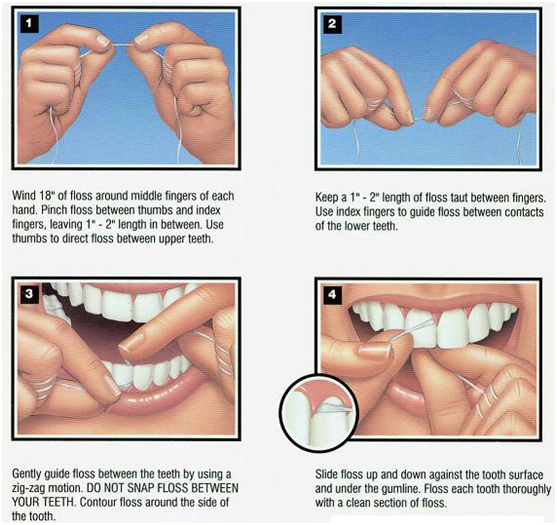 Inter-dental Brushing Technique
Interdental brushes help to prevent gum disease by getting rid of pieces of food and plaque from between your teeth. They have small bristled heads designed to clean between your teeth, and they come in different sizes to suit the sizes of the gaps.
Front of mouth: insert the brush into the space between teeth at gum level. Once inserted, gently move the brush backwards and forwards a few times to remove plague and debris.
Back of mouth: curve the flexible neck (sizes 0-3) or the wire (sizes 4-7) for improved access between the posterior teeth.
Brush care: always rinse your brush in clean water during and after use.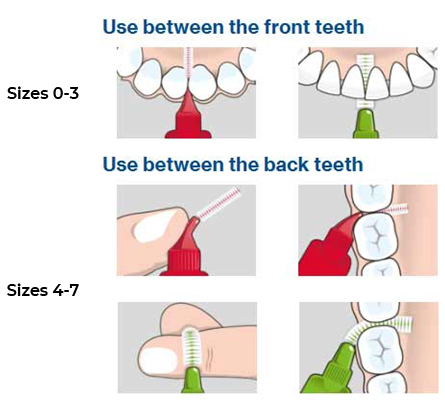 Brushing Technique for Braces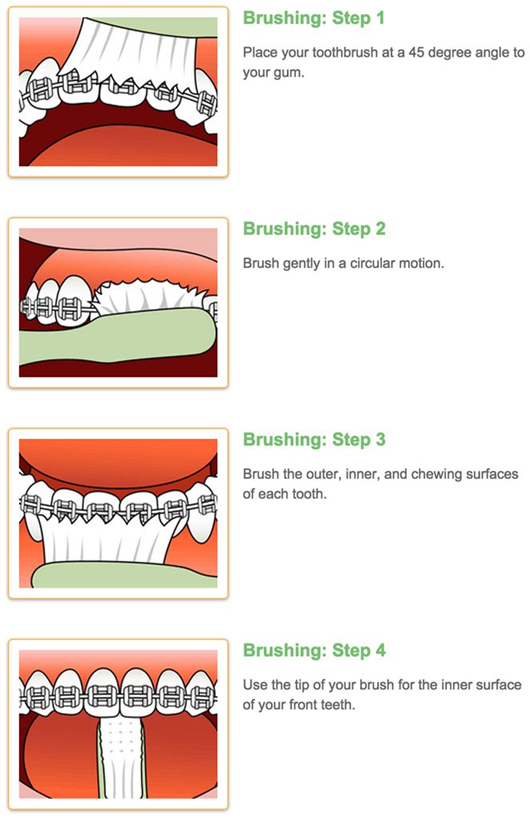 Interdental Brushing with Braces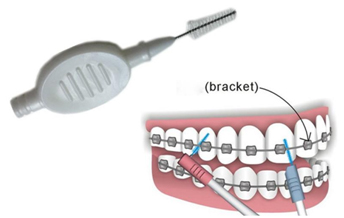 Watch these videos for more tips