Retainer Care
Instructions
What are Retainers?
Retainers are fitted at the end of orthodontic treatment. They can be either removable or fixed onto the teeth. There are different types of removable retainers. The choice of retainer is affected by a number of different factors and you will be provided with the retainer that is best for you. You may need to wear more than one type of retainer to reduce the chances of the teeth relapsing (fixed/bonded retainers and removable retainers).
The retainers will feel tight initially but should loosen after a few days. If needed, you can take paracetamol but it is very important to wear the retainers every night.
It's very important that you follow the instructions regarding your retainer listed below: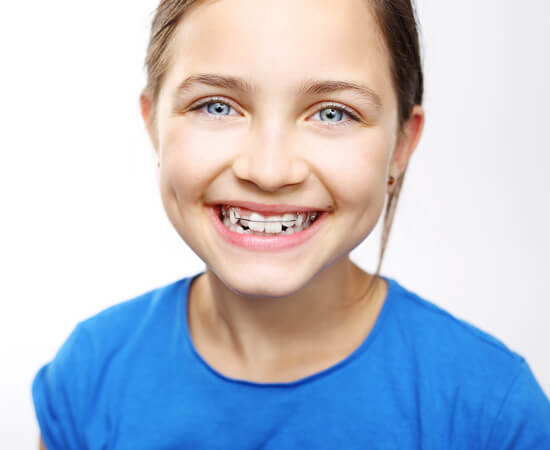 Top 8 Retainer Instructions
Wear your removable retainer(s) according to instructions from your orthodontist. For most people, retainers need to be worn every night (at least 8-10 hours). This is to reduce the chances of your teeth relapsing/moving. Wear them every night for the first year and every other night for the rest of your life as with age and hormonal changes, teeth can move (become crowded or spaces can appear). Without retainers, teeth can revert back to the way they were before braces. If you notice that your retainer is tight, this means that your teeth have moved slightly and you need to wear your retainers more often and for more hours.
If you do not wear your retainers for a few days and more than a week, your retainer would either feel very tight and forcing it in especially over time would cause it to crack or break or cause holes, or your retainer can become too painful to put on and will no longer fit. This is a sign that your teeth have moved and you need to have a new scan or mould taken of your teeth to make new retainers.
Make sure to put them at the top of your packing list so you take them with you on holiday.
Store the retainers in a small rigid container (which can be purchased from the surgery) to avoid damage or loss.
If the retainer is either damaged or lost, there will be a charge made for its replacement.
You may be given the plastic mould on which the retainer was made. Keep this safe as we may need it again. If your retainer is lost, or damaged and it can't be worn, contact us as soon as possible to make an appointment. Bring the plastic mould with you when you come for that appointment.
You may need a new retainer if you have dental work done like a filling, crown, or if wisdom teeth come through
Continue to visit your regular dentist for dental check-ups.
---
Dos for your retainer
Clean the retainer gently everyday with a toothbrush (holding it too firmly or applying any pressure can break it)
Once a week use a sterilising solution like Retainer Brite
Always keep them in a box to keep them safe
Put the retainers on with your hands from the centre and press up gently for top retainer and press down for lower retainer from centre and to each side (using both hands at the same time until they fit snugly)
When you take the retainer off, release/loosen from one side using fingers/finger nails and when it is loose you can take it out
Donts for your retainer
Never put hot water over the retainers as they will get damaged and shrink (luke warm water only)
Never put them in tissue as someone can put them in the bin by accident, step over them or you could lose them
Don't yank it out of your mouth as it may break
Don't play with the retainer with your tongue or use your tongue to pull them on or off
Don't close your mouth if the retainer is not fitted properly
Best not to bite on hard things (like whole apple, nuts, baguette or pretzel) with your front teeth as the fixed retainer/wire can break or come unglued
---
Inserting Clear Retainers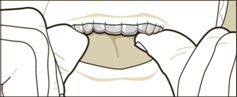 Removing Clear Retainers