Children's
Orthodontics
Brace Place in Barnet is very experienced in looking after children undergoing orthodontic treatment.
We have a friendly, caring team and we aim to help children feel relaxed and comfortable when attending the practice.
We offer a large range of treatment options.
We take the time to discuss the most appropriate orthodontic treatment to achieve the best outcome for each patient.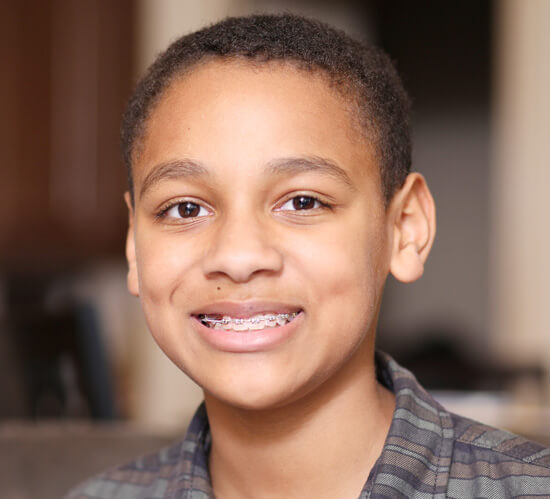 Why private treatment?
We are able to offer a comprehensive range of self-funded private treatment options.
No waiting-list
More flexible appointment times
You don't need a referral from your dentist and can contact us directly
A wider choice of brace types including less visible options
Payment Plans – we offer treatment to suit all budgets and transparent and flexible payment options.
When should treatment start for children?
Children should have an orthodontic assessment at around the age of 8 as at this age your orthodontist can detect developing problems and determine whether your child could benefit from early intervention.
Most patients start treatment when most or all of their adult teeth have fully developed. This happens typically around the age of 12, but there is a lot of variation amongst children.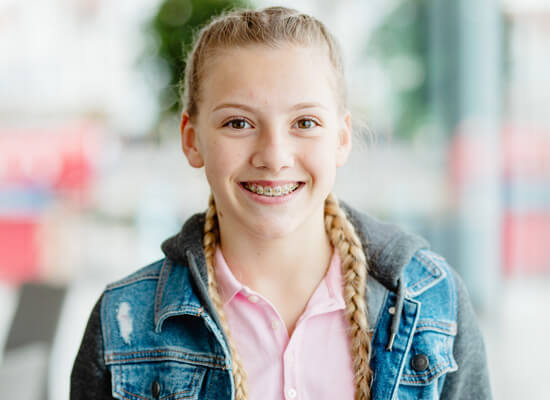 Children's treatment types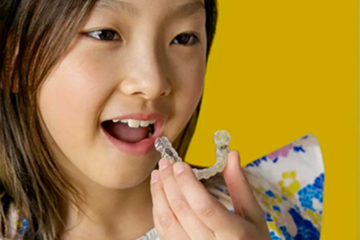 Interceptive Orthodontics
It is important to start orthodontics at the right age and certain appliances can be used at different ages. At the age of 6-10 years old, an upper retainer appliance / URA or appliances for both jaws are utilised to widen the jaw and improve the bite. Fixed braces and Invisalign can also be used for interception in some cases.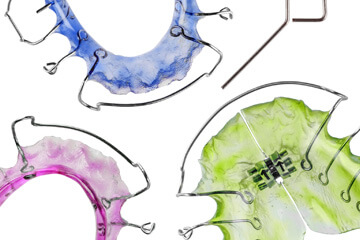 Removable Braces
Sometimes fixed braces are not the ideal appliances to bring about the required changes to the bite, and a removable brace has to be used. A removable brace consists of a plastic base and custom-made metal wire components. Some of these wires are designed to keep the brace secured to the teeth. A removable brace simply clips onto the teeth and can be easily fitted or removed. Its insertion or removal does not cause any pain.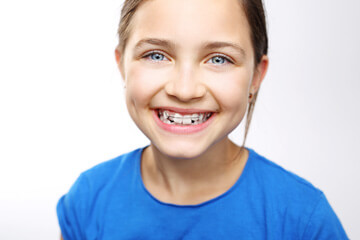 Functional Braces
Functional braces only work in growing children and adolescents. A functional brace is worn on the upper and lower teeth at the same time in order to correct the way upper and lower teeth fit over each other. For example, a functional brace may be used to correct very protruding upper or lower front teeth, improve the way molar teeth bite together, or even improve the facial profile.
Read more about Functional Appliances on our FAQs page.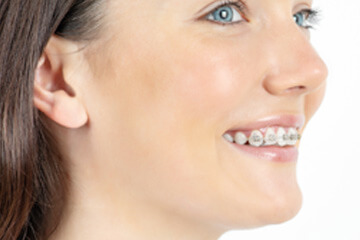 Fixed Braces for children
We have different types of fixed brace we can offer your child depending on each individual case. For example, Damon Self-ligating fixed braces, which produce low friction between brackets and wires and therefore the movement allow a more effective tooth movement using light forces. Also traditional stainless-steel braces, or ceramic braces for a more discreet look which teenagers may prefer. With coloured fixed braces the modules used to fix the arch wires come in a multitude of colours to make the wearing of braces more fun.
See here for more information: Fixed Braces.