Invisalign®
Clear Aligners
Invisalign – the clear alternative to fixed braces
A smile can change everything – your confidence, your outlook, your life.
Invisalign® is a popular choice for straightening the teeth, closing spaces and improving the bite even for complex cases. Treatment is discrete, fast and effective. Invisalign aligners are made using advanced technology and are custom designed for your teeth.
Invisalign® uses a series of specially designed clear aligners to move the teeth. The number of aligners you need depends on the teeth prescription which gradually move your teeth into the desired alignment. These aligners are custom-made and each aligner is slightly different to encourage the gradual movement of teeth.
You will have a consultation with an experienced orthodontist to discuss treatment options.
During treatment, each aligner is typically worn for 7-14 days and then replaced with the next aligner in the series until the final result is achieved. You should wear your aligners 22 hours per day to ensure optimum results.
After the treatment is completed, we will provide you with custom made retainers.
Benefits of Invisalign
Customised: we take precise digital scans and customise the aligners for your teeth
Effective: even before treatment is finished, begin enjoying the benefits of a better smile
Comfort: the aligner edges are smooth and will not irritate your gums or cheeks
Removable: remove Invisalign aligners to eat, brush and floss or for special occasions
Clear: Invisalign aligners are almost invisible, hardly anyone will notice you are straightening your teeth
Invisalign Braces London

Digital Scanning
Our 3Shape Trios scanner creates a 3D digital image of your teeth that allows you to see your future smile. Say goodbye to gooey dental impression trays!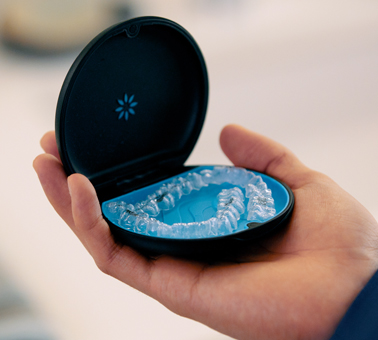 Invisalign Cost
From £2000-£8000
Depending on treatment plan
Want to learn more?
Book
an
Invisalign
Consultation
At your consultation
Discuss any concerns you have
Go through your suitable treatment options
Run through treatment fees and/or finance options
Agree on a treatment plan
Payment Plans
Affordable
Invisalign Braces
treatment with flexible
instalment options
Upload a selfie and see your new smile in 60 seconds!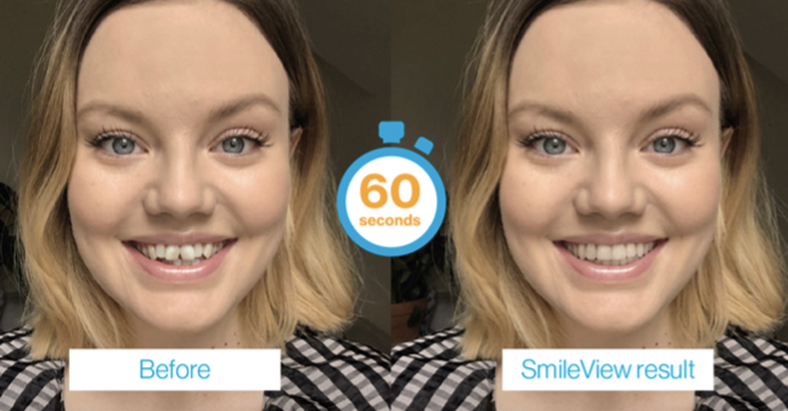 Invisalign FAQs
How long does Invisalign treatment last?
Length of treatment can vary from a few months to 18 months depending on the complexity of your case, with the average treatment length around 12 months.
What are aligners?
Clear Aligners are clear arch-shaped mouthguards or gumshields very similar to Invisalign. They are manufactured and work similarly to Invisalign. They can be used for simple cases and can be cheaper than Invisalign as they can be made at a local lab.